Portfolio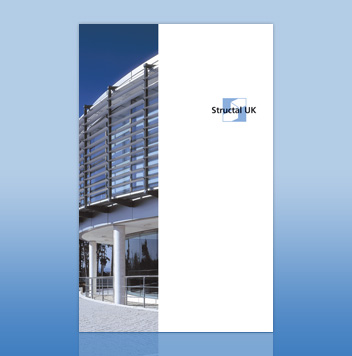 Structal Brochure Structal UK
Another portfolio style brochure for Structal UK, the UK arm of international curtain walling company Rinaldi Structal. This brochure follows on from a range of other portfolios and presentation folders designed by us showcasing recent and up and coming projects. This latest portfolio consists of a brief description, photographs and 3D renders of mullions created by us. The brochure is finished using gloss lamination, spot UV and a fifth spot colour.
More… Projects
Press kit for New Agila model media launch.
Student facing printed guide, an A4 40pp publication.
An A4 28pp guide distributed to potential overseas students.
295mm square 12pp promotional brochure.
Project portfolio 28pp, aimed at architects.
Creating something beautiful
Even after years of designing, there is nothing more rewarding than seeing a finished job in print. It's the proof of everyone's effort, a work of commercial art immortalised forever.